Welcome to Baseball Zone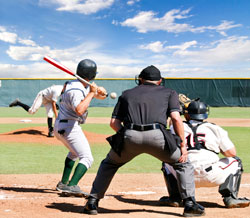 Baseball practice is for teaching fundamental skills and providing the reps needed to master them. The challenge for coaches to find ways to do this with limited time and resources, while helping the players have fun.
Baseball Zone's interactive Practice Planner makes planning a practice and running fun and effective practices easy.
From team practice plans to individual skill lessons, Baseball Zone provides everything you need for success on the field. Baseball Zone's materials were developed by coaches with professional playing experience as well as coaching experience from little league to college baseball. We know what works.
On Baseball Tonight on ESPN before the final game 6 of the World Series last night, they had three great perspectives on how pressure affects different people. Barry Larkin, Curt Schilling and John Kruk each added their views. All different types of players, pressure affected each differently and they talked about how they dealt with it. In a clinching series game, there are several ways to approach the game. Neither one is perfect. It depends on the mentality of the player and his mindset at the time. How he feels the pressure and how he deals with it.

To become better as a baseball player, you need to work outside of team practices and games. These fun baseball drills allow your player to get the reps they need to continue to improve while using game challenges to help the player understand their proficiency at a certain skill. Use these fun drills as a way of getting in more work doing baseball drills at home.

The pitchers are arguably the most important players on any baseball team at any level of play. At the Little League level of play the pitching position can be one that is very challenging for even the most experienced coach to manage. Identifying suitable players to fill pitching positions, developing a pitching staff, and correcting mechanical problems can all give any Little League coach nightmares. Let's try to turn those nightmares into sweet dreams by taking a look at some Little League Coaching Tips for Pitching.

#1 Identifying Players for Pitching Positions

You hear a lot of coaches, myself included, talk to hitters about having an approach at the plate. What this basically means is, have an idea of what you want to do before you step in the batter's box. I want to go over a few things to let you fully understand what this entails.